2022 Cohort 1
Learn more about the early-stage startups in the Colorado Springs Venture Attractor Boot-Up Camp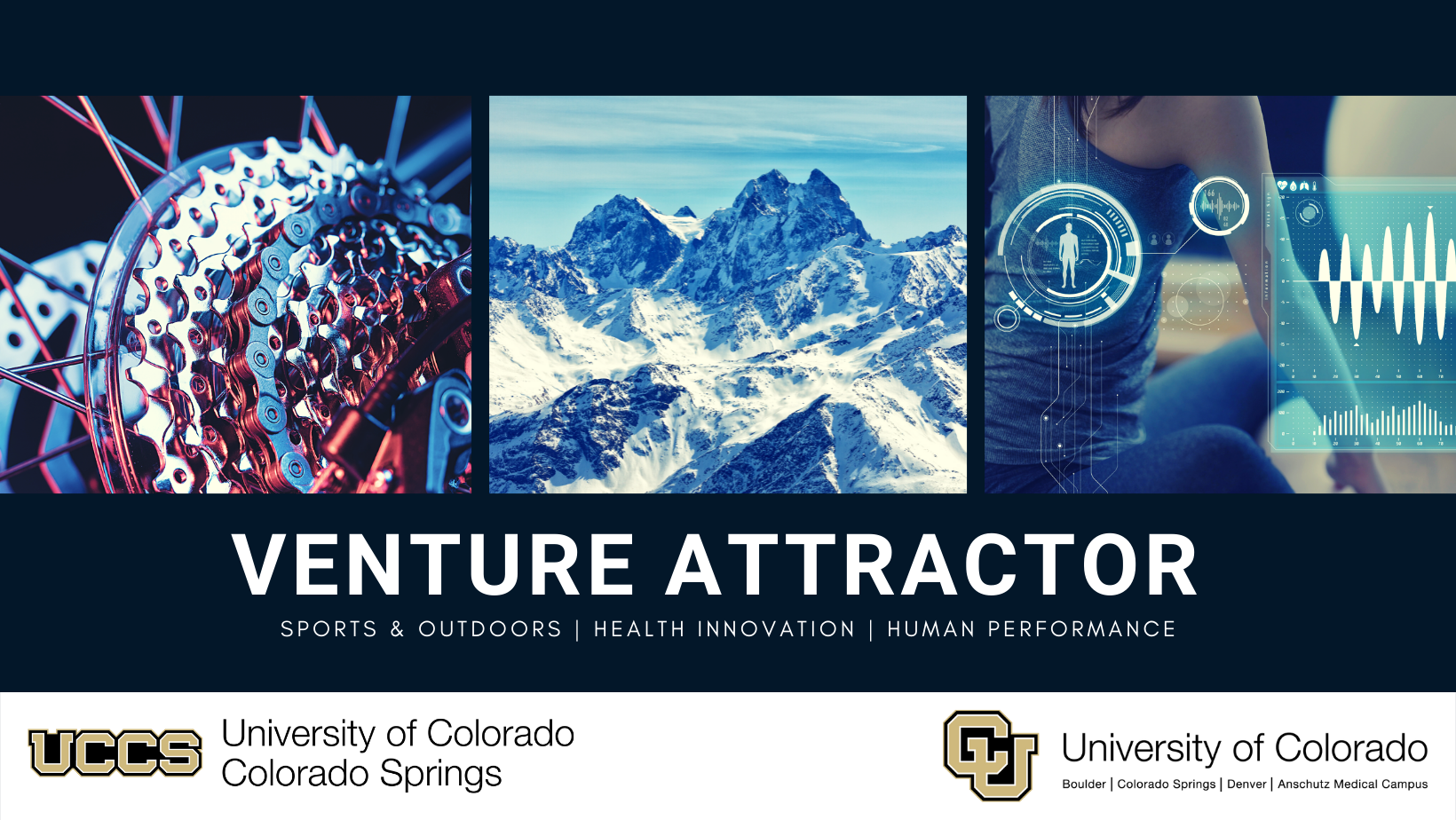 The Venture Attractor™ is on a mission to drive regional economic development and strengthen the startup ecosystem in Colorado Springs, CO.
The Colorado Springs Venture Attractor will accomplish this by engaging in activities to attract innovative people, resources, and startup ventures to the region, with a focus on startups in the sports and outdoors, health innovation, and human performance sectors. Participating Founders will complete a 120 day Boot-Up Camp comprised of 16 high-impact online training modules, and have the opportunity to compete for a $50K Torch Grant.
The fee for ventures accepted into the 2022 Cohort 1 Boot-Up Camp is $1,900 ($1,600 for CU Alumni and current students).
There are 16 modules in the Boot-Up Camp – each with an hour of online content broken down into three 20 minute modules, action items, and opportunities to connect with a mentor.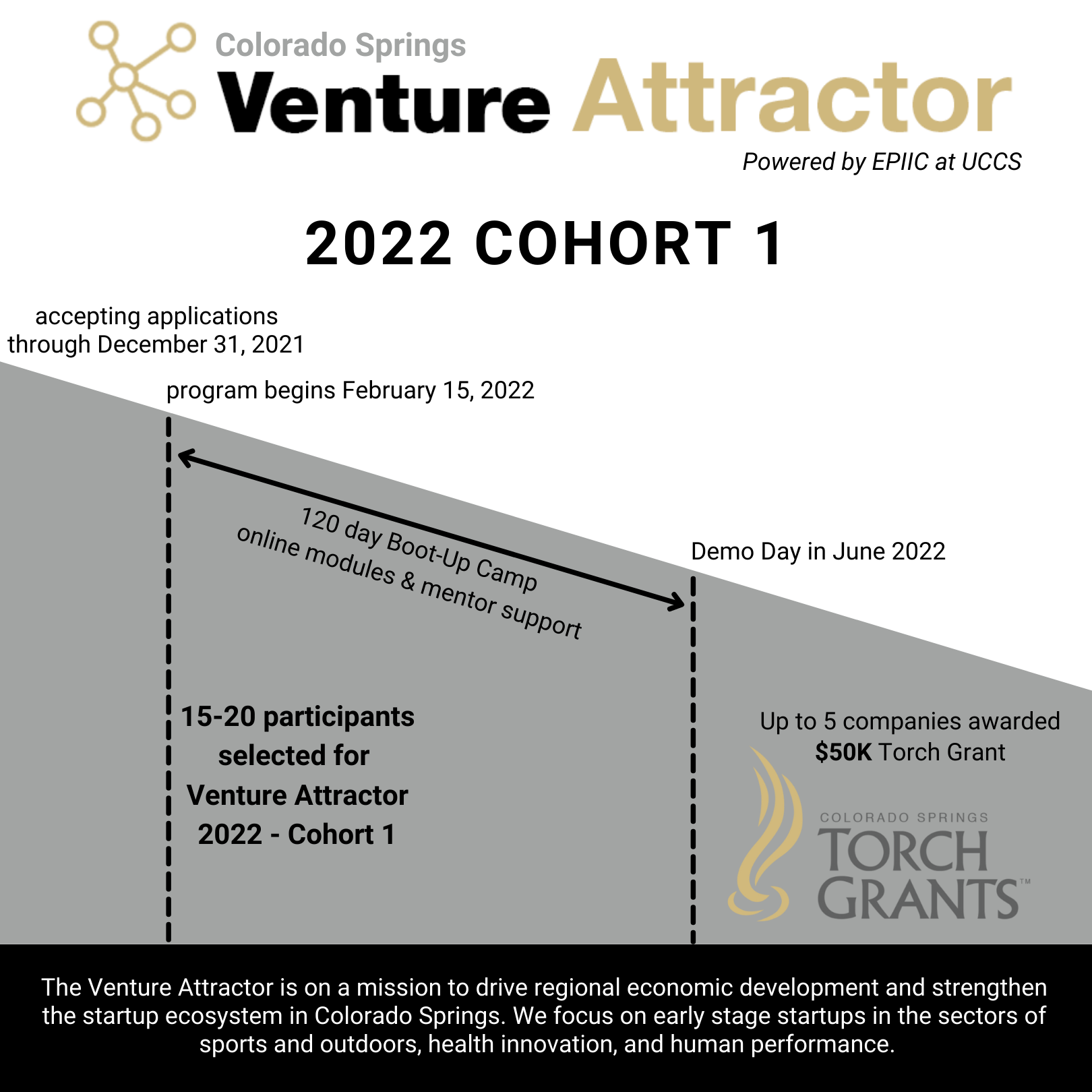 1. The Lean Startup
2. Financial Forecasting
3. Startup Fundraising
4. The Investor Pitch
5. Structuring the Deal
6. Leadership
7. Go to Market
8. Digital Marketing
9. Sales
10. Intellectual Property
11. Contracts
12. Operations
13. Business Systems
14. The Business Plan
15. Building the Venture Team
16. Exit Strategies
Request updates of when the next cohort application opens.