– $50,000 Non-Equity Grants if venture relocates to Colorado Springs for 1 year
– Eligible ventures must complete the Scale to $1M Bootup Camp
– For Sports/Outdoors, Health Innovation, or Human Performance ventures
– Ventures must complete two rounds of formal pitching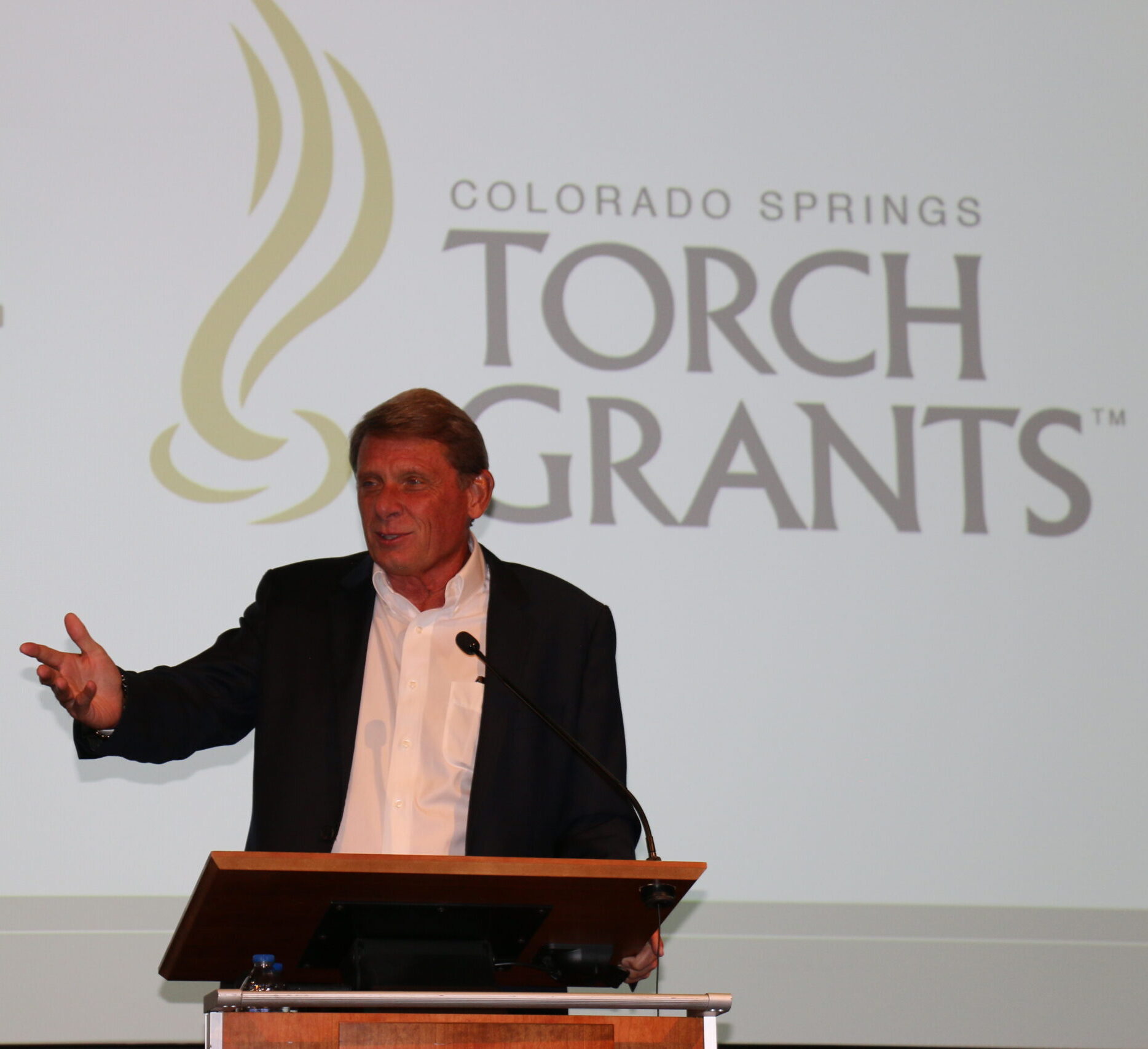 Torch Grants was created to attract the top ventures and entrepreneurs in the sports and lifestyle sector to Colorado Springs. By attracting these high-quality startups weare building a lasting entrepreneurial ecosystem. Attracting investment, talent, and new ventures to our city.
Using the Scale to $1M Boot-Up camp as an entry point, we get 4-months of hands-on time with each Venture. This allows us to gain a deeper understanding of the business and its founder. At the end of each cohort, we open the doors for the ventures to share their investor pitch. With two qualifying rounds, we can ensure each Torch Grant recipient is the right venture and founder for our city.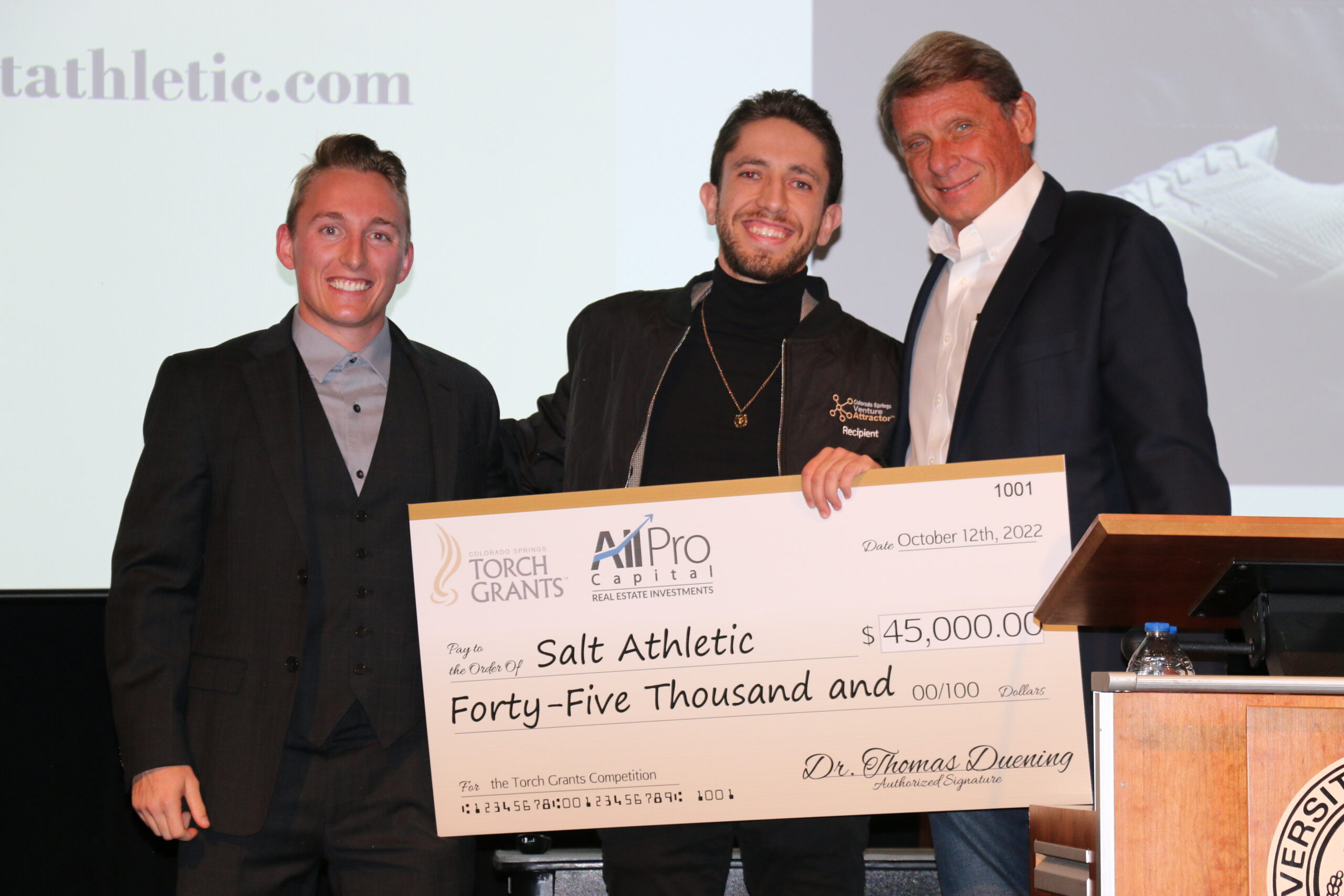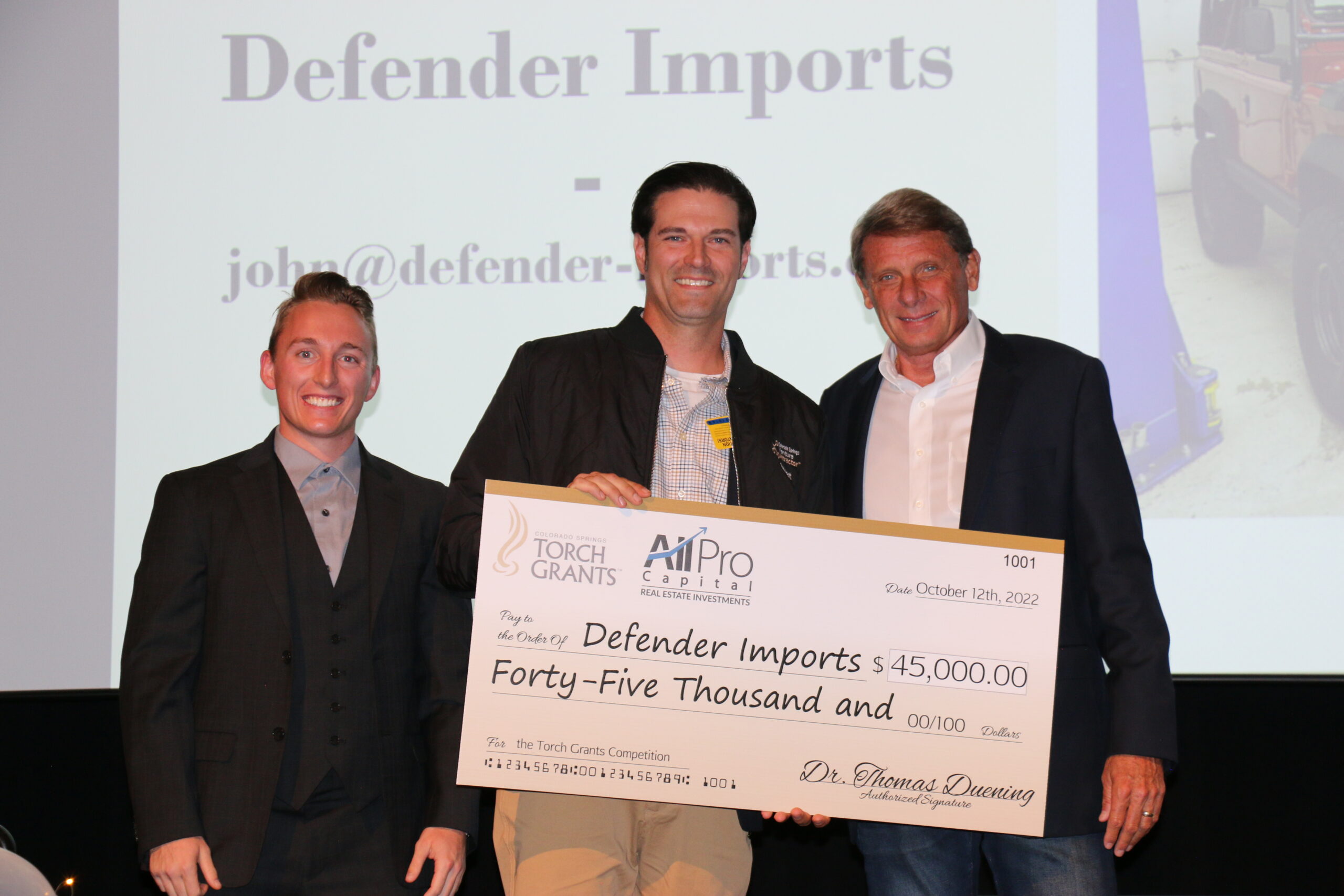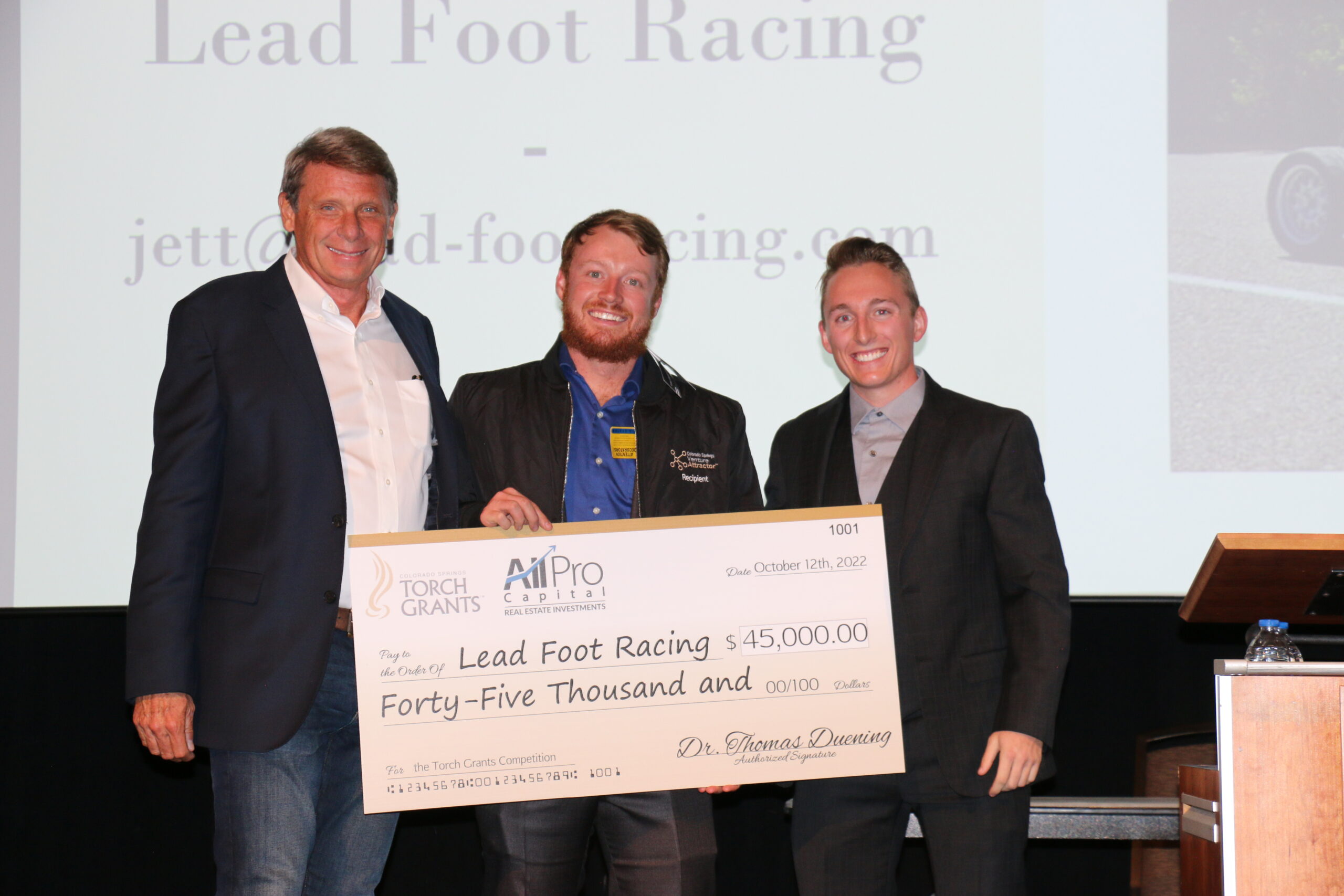 Torch Grants will attract top ventures and entrepreneurs from the sports and lifestyle sector to ignite the region's sports and outdoor cluster. The Torch Grants initiative aims to build a stronger entrepreneurial ecosystem with intergenerational economic impact. Colorado Springs will become the worldwide destination of choice for ventures in the sports & lifestyle industries.
The Torch Grants will seek ventures whose primary industry focus is sports/outdoors, health innovation, and human performance. The program is seeking high-potential ventures poised to grow rapidly through unique technologies, innovations, and/or disruptive business models. Qualifying ventures will be sourced worldwide. Ventures at all levels of maturity will be sought in a wide range of sports & lifestyle-related categories, including but not limited to:

Sports gear

Fitness programs and gear

Nutrition and wellness

Sports apparel

Sports medicine

Fitness tracking 

Sports events

E-sports

Anti-doping technology

Aging and sport

Spectator technologies
Colorado Springs has substantial natural and community resources upon which to build a robust sports entrepreneurship ecosystem. This includes an existing sports industry, institutions of higher education, natural beauty, and business friendly environment. 
Torch Grants will catalyze these resources to attract and retain promising young companies so they can take full advantage of all that the Pikes Peak region has to offer.
Known as "Olympic City USA," the centerpiece of the local sports economy is many components of the Olympic movement. This includes the U.S. Olympic & Paralympic Committee, a U.S. Olympic & Paralympic Training Center, four international sports federations, 24 National Governing Bodies of Sport, and the soon-to-open United States Olympic & Paralympic Museum and Hall of Fame.
The University of Colorado Colorado Springs (UCCS) is a premier comprehensive undergraduate and specialized graduate research university, featuring 50 Bachelor's degrees, 24 Master's degrees and seven doctoral programs. Our programs, led by faculty members who have real-world experience, tie degrees directly to in-demand careers, allowing students limitless possibilities. It's our mission to serve southern Colorado by empowering our students to better their communities, cities, states, the nation and the entire world through the lens of their University of Colorado degree. UCCS fuels SUCCESS.
EPIIC's mission is to support economic development by providing startup companies with education, mentorship, access to capital resources, and networking opportunities. EPIIC's services center on industry sectors recognized as critical to the regional economy. In addition to its own resources, EPIIC collaborates with other organizations that assist companies, provding services through a web of personal connections and information resources. EPIIC's vision is to catalyze advances in the business climate by contributing to the emerging entrepreneurial ecosystem in the Colorado Springs region.
Torch Grants program will be managed by the El Pomar Institute for Innovation & Commercialization (EPIIC) at the University of Colorado Colorado Springs (UCCS). It will largely be modeled on the Arch Grants program, with several notable exceptions.
The primary exception is in the nature of the ventures to be sought. The Arch Grants program is industry agnostic; it does not screen ventures for the industries in which they intend to develop and compete. The Torch Grants will take a different approach, focusing on attracting ventures centered in the sports & lifestyle industries. There are several reasons to pursue this strategy:

Research into industry clusters indicates that sustainable industry clusters are grounded in a natural fit between regional amenities and the industry sector. The Torch Grants program assumes that Colorado Springs has abundant amenities conducive to a sports & lifestyle industry cluster. These include:
Proximity to outdoor retail show in denver

The u.s. olympic & paralympic headquarters and training centers

24 national governing bodies of sport

60+ national or international sports organizations

UCCS sports medicine complex

UCCS sports management and pga degrees

The national strength & conditioning association

Glazier clinics

Major sports employers

Olympic museum and hall of fame

Major sporting events, including the Pikes Peak Hill Climb
Industry clusters have been shown to benefit from what is known as 'spillover effects.' That is, companies within a well-defined cluster generate ideas and knowledge that are shared across the various ventures, talent providers such as universities develop programs to feed the clusters, and capital is attracted to support the ventures within vibrant clusters.
Learn more about UCCS: https://www.uccs.edu/